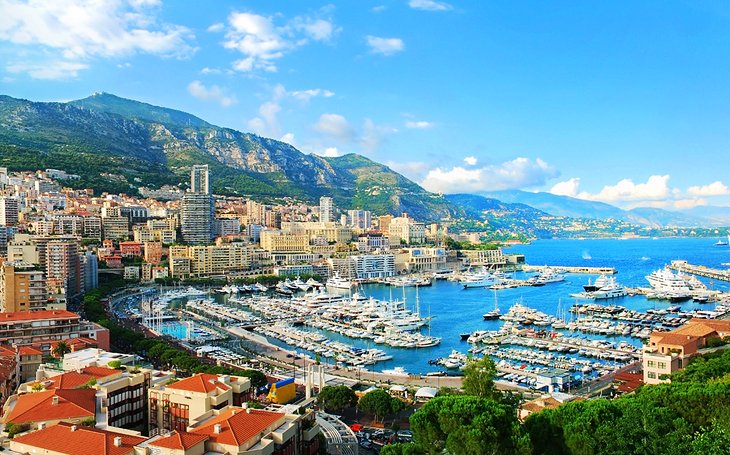 Monaco is one of the smallest countries in the world, but it is filled with glamour and glitz. While it lacks size, it makes up for it with style. It is surrounded by a gorgeous deep blue sea, palm trees, and exotic flowers. To add to the natural beauty, you will find extravagance, luxurious designer products, and a lot of wealth. One of the best places in Monaco is The Rock or locally known as Le Rocher, which is a large rocky bluff and home to the main part of the city, Monaco-Ville.
Let's look at the best places to visit in Monaco.
Palais du Prince
Monaco is widely known as a principality evidenced by the Palais du Prince. It sits high above Monaco, having existed since the 13th century when it was a Genoese fortress. You can visit the Palais when the Prince is not in. An easy way to tell is to look for the flag in the main tower. If it is raised, then it means the Prince is in residence. Highlights include the gallery and the blue room, which is famously known for blue and gold decorations.
Monte Carlo Casino
It is one of the most …